North Herts Council
North Hertfordshire is located
less than 40 miles from central London, is a predominantly rural district and contains interesting market towns and several picturesque villages. Further information about North Hertfordshire Council can be found at :
www.north-herts.gov.uk
North Hertfordshire Council is one of the largest organisations in the area and spends approximately £25 million per annum on goods and services. The Council is committed to achieving the best possible value for money at a price that is reasonable both for us and our suppliers.
Doing business with North Hertfordshire Council
The Council's procurement activities enable services to be provided in an efficient, cost effective and sustainable way and assist the Council to meet its strategic priorities which are:
Promoting sustainable development of the district to ensure we deliver adequate affordable housing, protect the environment and conserve the heritage of our historic towns and rural settlements.
Encouraging responsible citizenship and creating safe communities with less crime and less fear of crime.
Promoting first class leisure and cultural facilities to contribute to healthy living for all of our citizens.
Targeting resources at areas of disadvantage in the district to reduce social exclusion and improve the quality of life for everyone.
Creating opportunity for all by promoting sustainable local economic development.
Companies wishing to be considered for contracts must demonstrate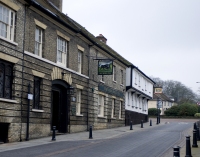 their ability to provide the required goods, services or works, and they must comply with the requirements of the Council's Contract Procurement Rules.
The aim, where possible is to help firms improve their practices rather than exclude them from tendering. This will increase the Council's choice of suppliers and enhance the services provided to the public.
Further information on doing business with North Hertfordshire Council can be found at the link below.