Watford Borough Council
Watford is a vibrant and thriving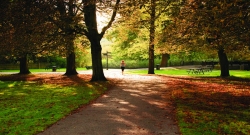 town with a long history of attracting people and businesses that recognise it as an excellent place to live, work and do business. It has a concentration of people and business activity without parallel in the rest of Hertfordshire and is a regional centre for finance, commerce, retail, culture and leisure. Much of this success comes from its outstanding location - close to London, with great transport links into the capital and the rest of the country, and beyond, whilst wihin easy access to wonderful countryside and more rural surroundings.
Watford Borough Council provides many services for residents including: recycling and waste collections; cleaning streets and emptying litter bins; leisure centres including swimming facilities; parks, playground areas and adventure playgrounds; sport pitches, allotments and cemeteries; community centres; planning, licensing, environmental health and election services and works with Hertfordshire Constabulary to tackle anti-social behaviour.
As a Borough council, it is responsible for: the administration and collection of Council Tax and business rates; and the administration and payment of benefits rates; and the administration and payment of benefits including rent rebate, council tax rebate and rent allowance. It provides funding for Watford Palace Theatre and owns Watford Colosseum entertainment venue.
While no longer managing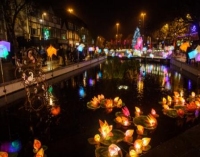 the landlord functions, the council has a Housing Needs Team (housing register, Choice Based Lettings, statutory homelessness), a Homelessness Prevention and Housing Advice team and offices dealing with strategy, housing development and partnership working. For more information on Watford Borough Council, please visit www.watford.gov.uk
We seek to ensure value for money, fairness and probity in all our transactions. We have a clear Procurement Strategy and we comply with a strict set of rules for our procurement activities when buying goods and services. Where the Council goes out to tender a standard procedure is followed depending on the value of the tender. Details are shown in the Contract Procedure Rules but if further information would be helpful please contact the Procurement Manager.
The Council has well-established procedures for tendering for work or buying products and does not usually respond to unsolicited enquiries or applications. The Council also has established audit and anti fraud procedures. Where supplier details are held they will comply with legal requirements. Any changes to supplier information will only be made once the details have been verified directly with the company concerned. Contracts tendered by the Council are advertised on the internet.
The Council's Procurement Policy is available at the following link: Procurement Policy